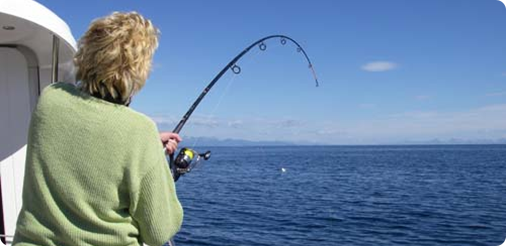 Important
​
Please return small fish back in the water. It is your fishing future!
Minimum sizes:

Cod: 44 cm
Halibut: 80 cm
Whiting: 32 cm
Redfish: 32 cm
Haddock: 40 cm
D

ab: 23 cm
Bring home all rubbish! Don't throw it overboard!
Always wear a life jacket or a flotation suit!
Check the weather report before you go fishing!
Tell someone what time you expect to be back!
Bleeding the fish
​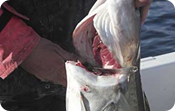 ​
Bleeding the fish gives you a good clean fillet and great quality.
Place forefinger in eye socket and thumb under chin. Bend back the fish's neck and cut the throat.
​